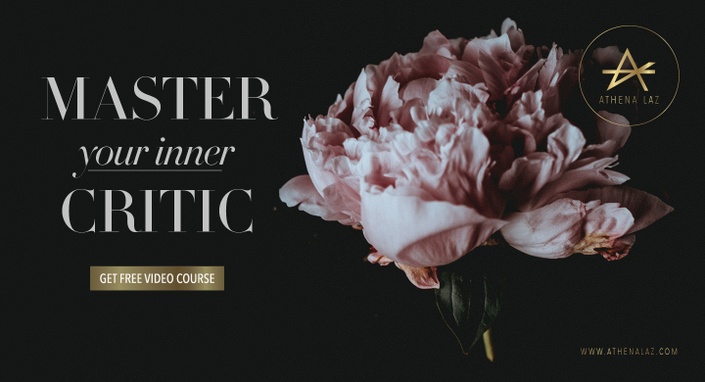 MASTER YOUR INNER CRITIC
Heal Your Inner Voice and Reclaim Your Confidence.
Are You Ready To Tame Your Inner Critic?
You know, that mean inner voice that tells you:

that you are not good enough
that you are unlovable
that people will only love and accept you if you are perfect
that your efforts will fail
It's time to flip the script on self-criticism and judgement and reclaim your ability to feel good.
Flipping Your Inner Critic to Your Inner Coach
I'm here to tell you that your inner critic can be mastered so that you can feel better and go on to create amazing things in your life, work and relationships.
I'm a qualified psychologist, lover of all things soulful and a self-help columnist for Cosmopolitan Magazine, and I've created this free video training that will show you how to heal your inner critic.
This course goes beyond affirmations & positive thinking (although both those things can be awesome) and really gets to the heart of what's going on for you so that you can actually feel better.
Radical self-acceptance (and love!) means untangling your self-worth from external measures of your value as a person.
This course is designed to help you gain insight into why your inner critic exists and what you can do about it.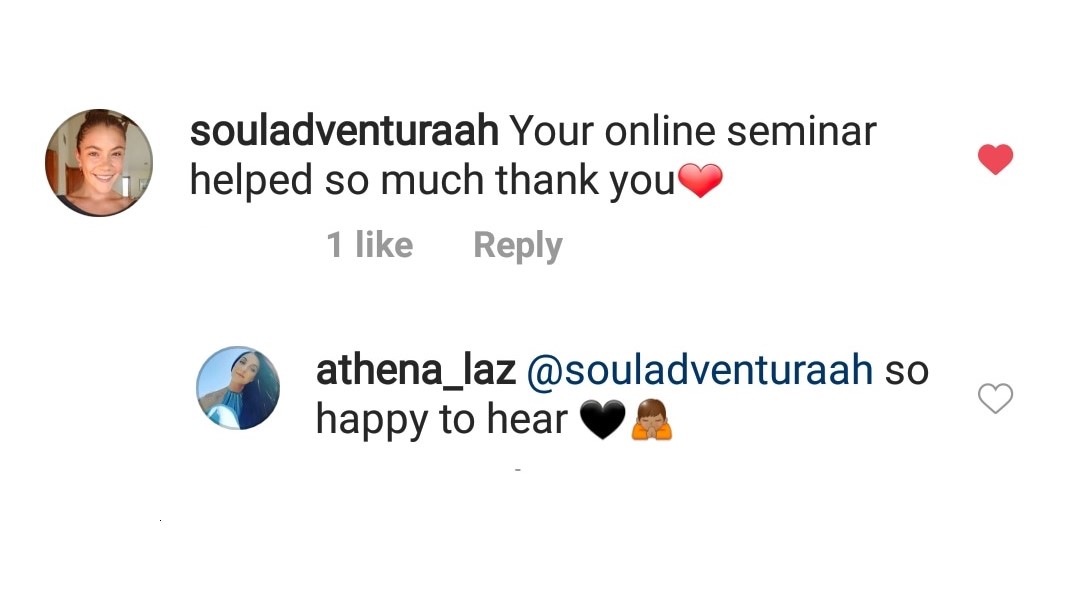 About Athena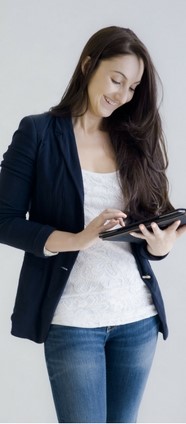 By trade and title, I'm a qualified psychologist, wellness columnist for Cosmopolitan Magazine and an author on a mission to help women reclaim their ability to feel good.
BUT without my "labels" of title and trade, I'm just a woman who deeply believes that care and kindness towards self and others is what really matters.
I'm a woman who wants to swim in the sea, eat good food, give and receive love daily and leave the world in a better shape for having me in it.
I believe that life is for living and that deep seated fear can rob you of your time & joy.
I know that feeling good comes from within.
I've also had to learn that.
I know that nothing outside of you can ever dictate how you treat yourself - if you believe - deeply believe that you are enough.
It hasn't always been like this for me though…
For a long period of time I felt completely lost and confused.
I had no idea where I belonged in the world. Or what I could possibly have to offer others.
I followed so many different paths only to feel more frustrated and stuck.It was only when I went within that I realized that nothing outside would ever make me feel what I was craving… self- acceptance.
So in 2010, through a deep inner awakening, I realized that I could not carry on in the same way and I decided to fully commit to what I wanted and not what I feared.
That inner commitment, turned my life around.
I went from insecure and fearful of my own inner power to living a life of my own design with a partner who loves and respects me.
I am an East meets West kind of therapist with entrepreneurial blood who loves to create.
And I am here to tell you that if I can do it, so can you.
There is magic in honoring who you are because when you stop fighting, belittling and judging yourself - you open up.
Your life literally opens up.
All that energy goes towards love.
Towards loving how you relate to yourself and to everything around you and that, that is true freedom and power.